WordPress is one of the most popular CMSs across the globe.
Why not?
WordPress Stats: Around 19,500,000 websites on the entire web use WordPress. The keyword "WordPress" is Googled around 2.8 million times every month.
If you are reading this right now, there's a high chance that you are either a Web Developer, a WordPress designer or someone who wants to build the most amazing piece of creation for their brand.
Robust web design solutions..Thats what we need..
So whats the deal?
No matter who you are, if you want to build robust web design solutions, you are at the right place.
What follows next will change the way you look at the design, and help you create the most exceptional design solutions for your extremely valued clients.
When it comes to a website or blog design is more important than its functionality.
It can be hard to understand exactly why businesses pay so much for web design work.
After all, as long as you have a functional blog, it doesn't matter how it looks like, right?
Well…
Unfortunately, that isn't the case.
Find whats works best for your business: Web Design is one of the most important aspects of your online presence. This does not mean that you need to pay hefty amount to design your blog, but rather that you need to find a style of web design that works for your business.
Here are some amazing WordPress Design Tips, that will help you make your site look exceptional.
#1: Choose a Professional  WordPress Theme
Here's the thing…
There are "near to infinite" free WordPress themes available in the WordPress repository from which you can choose one for your blog.
However, if you wish your blog to look exceptional and stand out from the crowd, you must consider the thought of investing in a "premium theme" which can make your blog  look exceptional!
There are more than 11,000 WordPress themes on ThemeForest – the largest market of WordPress themes.
Also, while choosing a premium theme, make sure it is responsive.
Recommended reading: Best WordPress theme providers you should know
#2: Follow KISS Philosophy:
KISS  – Keep it Simple and Stupendous!
Well, at first this might sound a little weird, but the fact of the matter is, no one likes complex websites which are hard to use and impossible to interact with.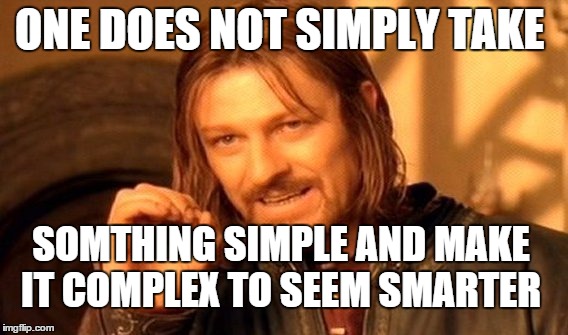 You should always strive for two things in design: simplicity and clarity.
These two are the most vital components to produce great design.
Clarity of design and simplicity of use produce the ideal combination of form and function that helps your websites simply work better all around.
"The best design is the simplest one that works."

-Albert Einstein
#3: Keep It Lite:
This might sound pretty obvious to an extent, yet too many designers tend to overlook the importance of a "fully optimized website".
No one likes to sit in front of an "ever loading" blog (which has a great design).
Today, if your blog does not load in the first 3-5 seconds, the user will definitely click on the "X" icon on the top of the tab and get along with something else – probably your competitor's "creatively designed and fully optimized website".
What am I coming to?
The point here is this, don't let your design overshadow your blog's  speed.
Be picky with your plugins and theme. Do more with least number of plugins. This will help your blog to load much faster and look prettier.  
Tip: Read this article –> Optimize WordPress Performance.
"Speed, it seems to me, provides the one genuinely modern pleasure."

– Aldous Huxley
#4: Don't Be Just Another WordPress Blog
:
WordPress gives you the ultimate freedom to be wild, imaginative, creative, experimental, and build something out of the box that your users will fall in love with.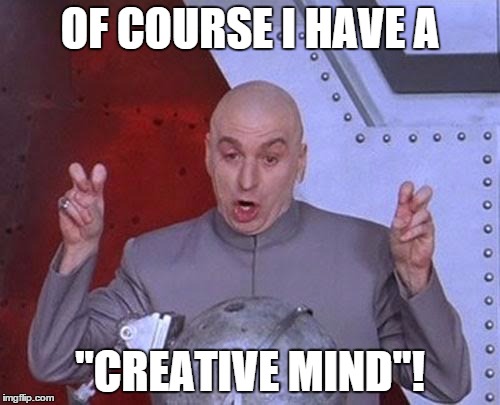 I am not sure why so many people play too small while building their brand.
If you are not too good at it, there are so many WordPress Development companies out there to help you in leveraging the freedom of WordPress.
You won't be surprised to know, WordPress powers 14.7% of top 100 websites in the world.
Websites of top brands like Sony Music, MTV News, Time Inc, are powered by WordPress.
With WordPress, you too can be the next top website across the globe.
"A good designer knows he has achieved perfection not when there is nothing left to add, but when there is nothing left to take away."
#5: Add a Flavor of Humour:
Sometimes, a little flavor of humor helps to build a good rapport between your brand and the end user.
There are a lot of instances where you can intelligently add humor to your website to build a good rapport with your fans.
For a start, how about having a funny "404 Page"? Yeah! That's right.
Instead of, "404 Error. Oops! Page Not Found!" how about deliberately designing it and replacing the default one with:
"Oh no, you've found our junior developer's homepage! Despite sleeping on the couch most of the day, our junior web developer still finds time to do some coding…"  🙂
I mean the one above was just a very general example of how intelligently integrated humor can build a rapport with your end user.
Here too, you can get as creative as you will and challenge the status quo, thereby building a good rapport with your end users. 
"Humour is the affectionate communication of insight."

– Leo Rosten
Final Words
I hope the above WordPress design tips will invariably help you in adding creativity to your website, thereby making the user experience luxurious and exceptional.
Of course, this is not the end. In fact, improving the UX is a never-ending journey you could embark upon.
You can keep updating the content, customizing typography, fonts and the overall feel of the website that will invariably make your users proud to be using your products.
Not only that, if your website "feels great" people will not hesitate to promote your brand as a whole. 
Also, if you have some amazing WordPress Design tips that you would like to share, we would be more than happy to hear that from you.
Please feel free to comment more such amazing tips that can help others to design "creativity". 
"There are three responses to a piece of design– yes, no, and WOW! Wow is the one you should always aim for."
---
Author Bio: 
The author is Maulik Shah, founder & CEO of Biztech IT Consultancy Pvt Ltd, a leading WordPress Development Company. He also runs Biztech blog, where he shares insights from the world of ecommerce and other web based technologies.
Summary
Article Name
5 Essential WordPress Design Tricks for 2018 [Infographic]
Description
Change the way you look at wordpress design and create the most exceptional design solutions for your extremely valued clients.
Author
Publisher Name
Publisher Logo