Is your e-commerce website struggling to attract desired organic traffic? Have you tried everything to improve your search engine rankings but have failed drastically?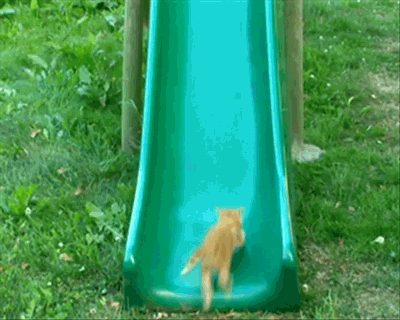 If yes, then you need to publish blogs on your website and utilize content marketing as one of the major weapons to climb to the top of SERP. It's a well-known fact that e-commerce is one of the highly competitive industries.
With over 2 million e-commerce companies, across the globe, it can get quite strenuous for your website to get the desired online exposure and stay in the top rankings.
However, when your website has high-quality, original, and informative content, you have better chances of attaining better rankings. Reason being, Google considers content as one of the major ranking factors. This is the reason why websites, which lack high-quality content, usually struggle to rank higher.
How to boost ecommerce sales: It is also worth noting that content does not only help you improve your search engine rankings but also attracts potential buyers to your website.
So, in this blog post, we have decided to scribble down a list of the benefits of publishing blogs on your e-commerce website and thus tremendously improve traffic to your e-commerce site.
#1 A Blog Makes Your Website More SEO-Friendly
To attain better rankings, you need to optimize your website and make it SEO-friendly. However, do you think this can be achieved when your website only have product descriptions and a couple of discount headlines? Of course not! When search engine bots crawl your website, content is the first thing they look for to index your web pages.
They go through the content to check whether your web pages can resolve user query or not. In such a scenario, if your website lacks in providing content, it would become quite difficult for the crawler to index your pages.
Furthermore, when you publish blogs on your website, you can add links to product pages and establish a proper internal linking. This ensures proper flow of the link juice across different web pages. As a result, your product pages start to rank higher as well.
However, it's important to perform thorough research before publishing any type of content on your e-commerce website. Basically, your goal should be to publish content which has the potential to attract your target audience. You can achieve this goal either by publishing posts regarding special discounts you're offering or by writing about any new trend in the industry.
Here are a couple of things you should remember while writing blog posts.
Make sure to optimize your content for potential keywords. However, do not overdo it as keyword stuffing can damage the overall website performance and can even lead to a Google penalty.

Publish lengthy blog posts as content length is one of the rankings factors. If you click on the first three results from SERP, these posts are more likely to have 2000+ word length. It means that Google focuses on content length while ranking a web page.  

Don't be a copycat as Google is smart enough to understand whether you have published original content or simply copied it from somewhere else.

Write blog posts which provide value to your target audience. At the end of the day, your sole purpose is to increase ecommerce traffic to your website and this can be only achieved when your blog posts manage to engage a customer.
#2 Blog Content Helps You  Establish a Brand Name
Think of it like this when your website is the only one in your niche that cares about publishing content, you'll automatically be considered as an industry expert. Buyers, especially millennials,
are getting smart every day. They no longer just want to grab the best discount and buy a certain item as soon as it releases. Rather they want to go deeper and research how a certain product can help them in their daily life.
So, when you put informative content, say product review, for instance, you provide your audience with something valuable. They can read the review and decide whether to make a purchase or not.  It means that by publishing content on your e-commerce website, you help customers to make better shopping decisions.
#3 A Blog Builds Better Customer-Relations
By publishing content, you can answer user queries and provide users with optimal solutions. There are so many instances when customers cannot find any solution to their queries and therefore, never complete the purchase.
Note down the most common problems your customers experience and write down blogs which provide resolve these problems. These blog posts can be tutorials discussing how to install a certain product or can include answers to FAQs regarding a certain product. Whichever topic you target, publishing blogs will help you nurture better customer relations.
#4 A Blog Builds an Online Community
Blogs also let you build an online community. When you'll publish blogs on your website, customers are more likely to drop comments. This would encourage others to leave their comments as well, and eventually, you could start a discussion in the comment section itself.
However, it is important that you participate in this discussion as well and reply to each comment to show that you care about the customer's opinion.
There's also a huge probability that your blog posts may receive comments from spammers as well. To avoid such a scenario, you can install any of the spam blocker plugins to prevent people from leaving spam comments.
#5 A Blog Can Attract Free Organic Traffic – Get Best Ecommerce Traffic
Last but certainly not the least, content help you attract organic traffic without paying a single penny for promotions. If your content has the potential and pinpoints the right area, it'll automatically drive organic traffic to your website.
Of course, you can utilize social media platforms to promote your blog posts, but that's something which doesn't cost anything. Once your web pages have achieved the desired search engine rankings, you can follow certain SEO practices to sustain these rankings.
Sum it Up…
If you want to improve your ecommerce website's sales, content marketing can be an effective tool. However, make sure to follow the right content optimization tactics as unethical approaches can even damage your rankings as well.
Author Bio : Sunit Panwar is chief technology officer at RV Technologies. He is very passionate about implementing new technologies in developing innovative mobile development and website development.  
He constantly looks forward to various interesting ideas and ways to implement them with advanced functionalities. He keeps on inspiring the developers with new functionalities, ideas as well as tools.