Running an e-commerce store is not a cup of tea for everyone.
It requires to stay upgraded all the time with the new trends and make changes according to the preferences of customers. It is mandatory to have an attractive WooCommerce product page for managing a successful e-commerce store, which can make or break your site, as the customers may add a product to their cart or they just move onto something else.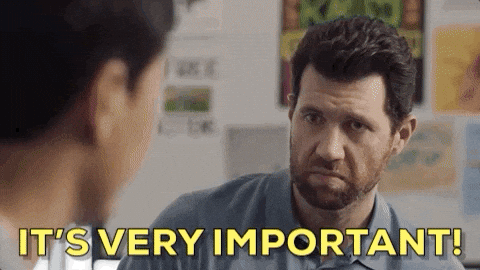 Ultimate Goal:The ultimate goal is to increase sales for which you need to do more than just make your products available on your website.
Usually, the businesses are turning towards some smart strategies to convince people to take a chance on them by creating persuasive product pages, which highlights what you have to offer in the best possible light.
Better Conversion: Your WooCommerce website is expected to convert more browsers to buyers when it is fully optimized for performance and functionality as your customers demand an intuitive and pleasurable experience.
There are many ways to optimize a WooCommerece website and this article suggests strategies and offers resources for trimming down a bloated website and guide the e-commerce owners to make sure their conversion optimization is on track.
Before jumping direct to the tips and tricks, let us begin with some basics.
What is WooCommerce?
WooCommerce is an open-source e-commerce plugin created by WordPress.org  to help developers or a simple user to develop their website by leveraging the most powerful content management system (CMS) to run it on your online store.
Being open-source, it is easily customized according to your choices and also allows to build custom extensions which may differ from WooCommerce developers.
Is WooCommerce SEO friendly?
After creating your website, you might wonder if the WooCommerce is SEO friendly?
The answer to this is YES  as the WooCommerce runs on the top of WordPress which is considered as a standard compliant for SEO which allows using plugins and techniques to further improve your WooCommerce product SEO.
When you begin an online store with WooCommmerce, the system allows you to add themes, products, description, images and other related information for your store website.
There are tremendous benefits by adding a WooCommerce plugin to your website.
Here are 6 hacks to convert your browsers into buyers
#1  Provide a Clear Description
While browsing an online store, the title of the product catches attention and gets a lot of focus around everything. It usually shows up prominent text on the individual WooCommerce product page and categorizes archive your store's application.
It is also mandatory to look after the appearance of the sidebar or footer of your store which depends on the widgets you are using. It is crucial to make the details of your product as effective as possible as the item should be clearly described in simple terms for better understanding.
To increase the conversion, you can try to include a primary keyword for better search engine optimization. The store owners can always opt for a simple language description which is easily understandable by the shoppers.
While giving the product description, it is best to avoid the temptation to get creative. Beginning with the introduction, you should always include the most important first to provide vital details the customers need before making a purchasing decision.
Also, instead of just writing a wall of text regarding the product, you can break up different types of information into unique sections. You can also include a short description of the product to catch user attention.
#2  Upload High-Quality images
A picture is often much more persuasive than text when it comes to making a purchase online. Generally, most people make a final decision only after looking at the product image.
Make sure your product images are not poorly-lit or small and unprofessional photo which does not offer much detail. One should make sure to upload one's original picture of what they have in store and not a stock photo.
It might happen that you want to upload multiple images rather than a single click. There is a feature to provide multiple images from different perspectives of the product.
Another alternative is to provide one or more pictures showing the product in use to help potential customers get a better feel for how the item might fit into their daily routine.
#3  Make use of Breadcrumbs
The breadcrumb links appear along the top of product pages which help visitors move back to previous category or landing pages easily. These links help visitors show where they are and where they have been.
BreadCrumbs are most important for WooCommerce websites as they help to get most out of the SEO capabilities by simply using a plugin names Yoast SEO. The Yoast SEO plugin is considered one of the best SEO plugins out there which help to focus keyword for every page of your website.
After you select the focus keyword, Yoast SEO gives you suggestions on how to best use it on the page to get great credits. The plugin helps you to use the right keywords effectively as it is crucial to attract the right visitors and convert leads to customers.
#4  Simple Navigation for your Website
Apart from the breadcrumbs link, there are other ways to ensure that visitors do not get lost and frustrated on your e-commerce website.
Clean and simple site navigation can have a big impact on your bounce rates and time spent on site by the visitors as the more time a visitor spends on your site, the higher rank your website gets in search results.
By keeping your main navigation easy to follow and simple, you can improve your website's navigation but not the visitors. So, your main navigation should only include the most important page links for users.
Rest other links can be stored in your site's footer. This way you can get a little attention from the users through easy navigation. Google is expected to use search spiders to automatically review and index search results if it does not find a page on your website.
To overcome this, you can always add links to your site footer. This helps Google to tell what pages are important since you are linking to them in every page's footer.
For example, you may have nice discount codes like an ipage hosting coupon or coupon codes from your estore etc to offer your customers.  Why not create a dedicated page for coupons and then link to it from footer section. 
#5  Reduce the Website Load time
It is easily understood that the faster you get your products in front of visitors, the more likely they are going to continue shopping. So, it is important to pay attention at optimal load times for conversions across all device types.
Few online website speed tests like Pingdom suggests to remove query strings from static resources and combining external JavaScript. If you lag your website's load time, it may cost you sales.
Hence, you can always opt for hacks to keep your customers more engaged and converting. You can always optimize your media as online stores need plenty of demo videos and product images to make sales.
#6  Upgrade Store Analytics
To boost your conversions depends on data to deliver valuable customer insights where Google Analytics can help you a long way.
Today, the stores require even more granular metrics for managing customer relationships and all of this data can get in the way of running your store.
You can always consider upgrading your analytics to a platform that brings data from your e-commerce platform to combat the flood of information from analytics tools and advertising sources. An illustration of DOMO can be given which is a platform used to give every decision maker real-time data across all of your analytics sources.
You are also able to pull from more data points using data consolidation and also micro-target your customers to personalize sales and generate more revenue opportunities.
#7  Prohibit Cart Abandonment
The e-commerce store owners are always worried about the cart abandonment as that represents an enormous amount of untapped sales to reclaim.
There can be plenty of reasons for which people can abandon their shopping carts. Most of them are To create an account for purchasing, Give long and detailed information and much more.
In order to avoid this, there are few payment methods like Jilt and YITH WooCommerce Recover Abandoned Cart to customize email campaigns for winning back cart abandoners, create automatic and strategically scheduled email reminders and build out a contact email to remind customer what they were ready to purchase.
Wrap Up
The WooCommerce is gaining popularity as it is conveniently easy how to use it and you can also create your online store in under an hour. It will take time to process your website if you want to see results.
There is always a lot of information you can add to a WooCommerce product page and so one should pay attention to most important optimizations. furthermore, you can also add attributes to help describe your product and consider using those attributes to create a separate product variation that shoppers can purchase.
Hence, by using these few hacks you can optimize your Product page and generate more revenues by turning the visitors into buyers with the help of WooCommerce. Happy Shopping.
Author Bio:
Donna McAllister is working in WordPress development company eTatvaSoft.com. An avid reader and a passionate writer, She shared her ideas on path-breaking IT solutions, current IT trends and much more. Understanding how technology affects the world is her subject of interest.